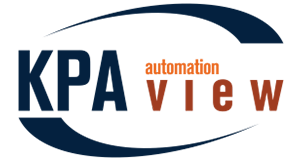 KPA Automation View is a powerful software solution for creating advanced Human Machine Interface for factory automation and production controlling systems. Using smart symbols for controlled objects, KPA Automation View enables quick access to the relevant equipment functions (switch on/off, enable/disable) and real-time factory floor data.

Comparing to competitive solutions, KPA Automation View is a highly-customizable, fully-programmable environment with truly unlimited possibilities at the disposal of a software engineer. It is a powerful tool for designing and programming even the most sophisticated applications with any desired appearance, logic and connectivity.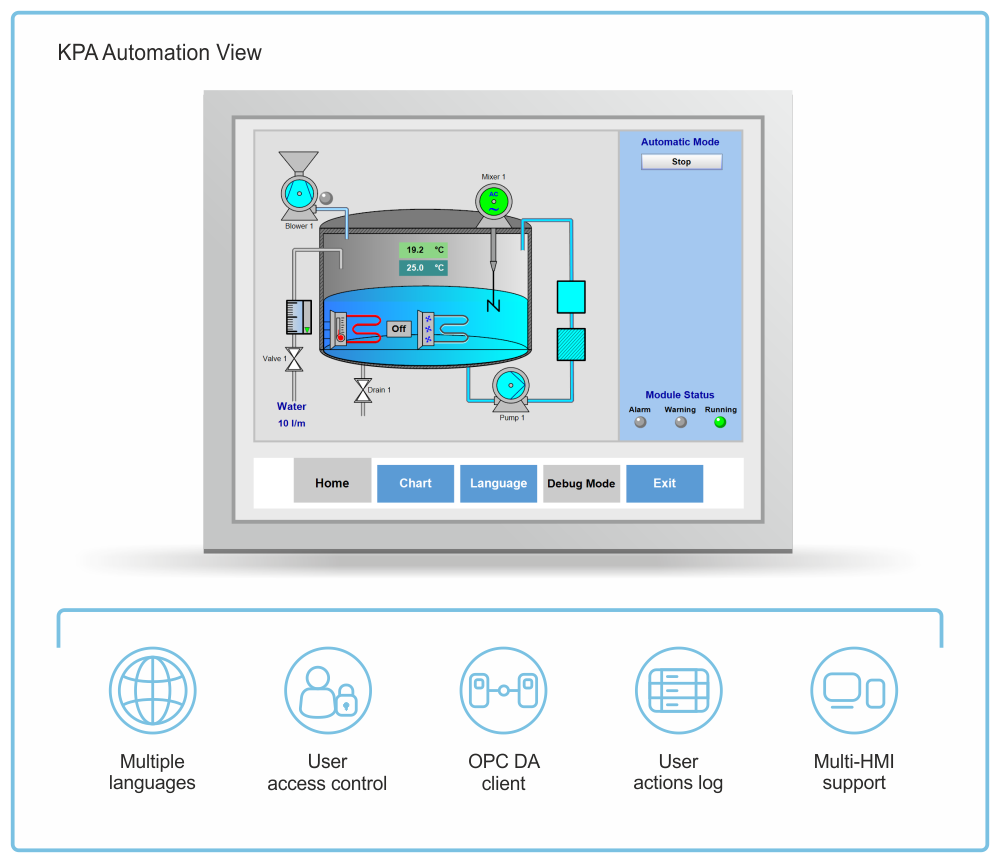 Key Features
Unlimited data tags, screens, and windows
Fully programmable visualization with extendable library of controls, styles, and scripts
OPC DA client for communication with OPC-enabled PLC of any vendor
User management and access control
User actions logging
Multi-language interface with built-in dictionary editing and spell-checking tools
Design
Design with KPA Automation Studio – powerful integrated development environment
Object-oriented approach to all components
Advanced library with simple control primitives and complex data controls
Vector graphic editor
Script engine with JavaScript and IEC 61131 Structured Text support
Import and export of control panels, graphics, and scripts
Run time
Static and animated graphics
Online switching of the user interface language
Script debugging with external tools
Protected user actions log
Runs on Microsoft Windows XP, 7, and 10
Integration
Native OPC Classic (DA) communication protocol
Modbus TCP and custom TCP/IP-based protocols for third-party PLC support
Consider using our product?
Get a free trial version!