Actual information about our Products, Cooperation, Events
Here you will find the latest news about our products and partnership and networking. For detailed information about product news and highlights, please, refer to our press page as well as our product pages.
In the last years we participated in such exhibitions as SPS/IPC Drives and Embedded World where we had an individual booth and Hannover Messe – in a joint booth with EtherCAT Technology Group (ETG). Of course we also will participate in the SPS or in Hannover in the next years, too. On occasion the representatives of our partners are also available for consultation at our booth. These and other relevant news about actual and planned events of koenig-pa GmbH you will always find here.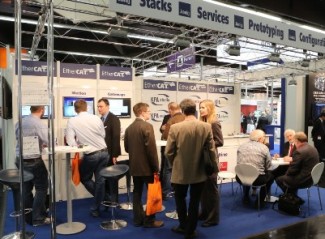 Booth koenig-pa GmbH
on Embedded World