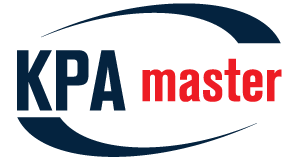 KPA EtherCAT Master is an EtherCAT master stack that ensures all benefits of EtherCAT technology, such as real-time operation, extremely short cycle time and maximum performance for minimum expenses. The stack's architecture has been conceptualized and developed to provide portability to different operating systems, adaptation to various hardware platforms, and scalability by Basic (Class B), Standard (Class A) and Premium packages.
KPA EtherCAT Master supports the EtherCAT Network Information format and is implemented to employ the technology completely and efficiently. The stack has been developed in accordance with ETG specifications using ANSI "C" to comply with technology demands and optimized for short execution time and small memory footprint to meet the requirements of hard real-time operation and enable deployment in embedded systems on different hardware platforms.
Videochat: "TenAsys und koenig-pa ermöglichen kompakte Industrie-PCs"
Video interview with Gerhard Spiegel about KPA EtherCAT Master on INtime 6 of TenAsys
KPA Master Development Kit (MDK) enables developers to configure Master functionality.
Benefits for developers:

KPA EtherCAT Master WhitePaper (1.3 MiB, 1,560 hits)
Content of Master Development Kit:

KPA EtherCAT MDK Flyer (174.5 KiB, 1,207 hits)
Hardware Platforms / Provider
Operating systems
The following operating systems are supported:
INtime
Linux RT Preemt
QNX
RTX
RTX64
VxWorks
Windows
Xenomai
Notes: Some OSes like Windows XP, CE6/7, OnTime RTOS-32, PikeOS, RTAI are ported, but not actively supported any other OS can be supported on request.
Consider using our product?
Get a free trial version!