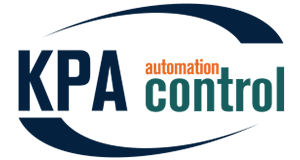 KPA Automation Control is an advanced and cost-effective software solution for building programmable logic controllers running Windows or Linux PC. It is an efficient and scalable run-time environment to execute a PLC program accessing real-time data from EtherCAT fieldbus and TCP/IP-based industrial networks. The program and configuration are created, configured and compiled in KPA Automation Studio using PLC and Fieldbus libraries respectively.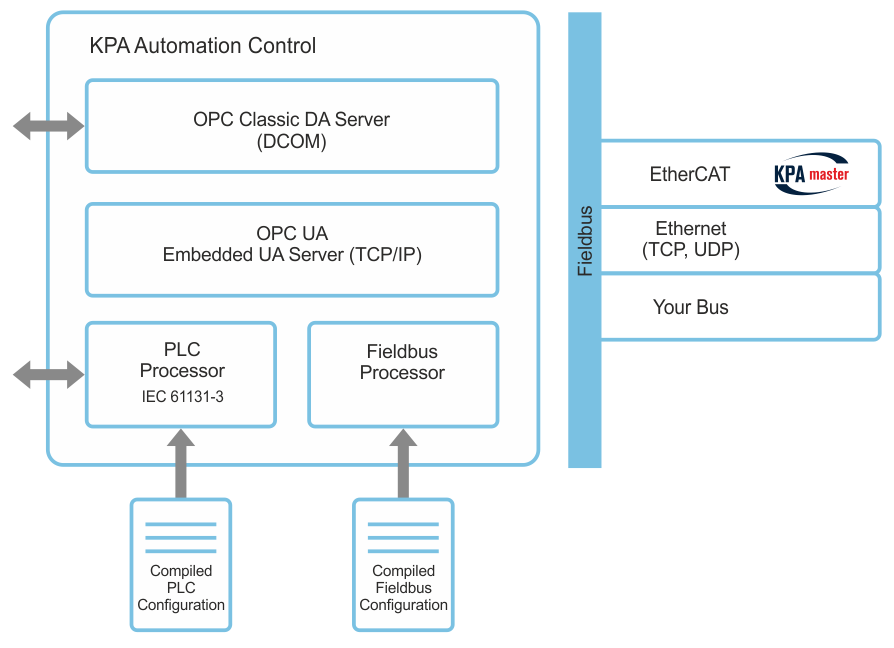 Key Features
EtherCAT fieldbus support with own-developed EtherCAT Master library
Modbus TCP and other custom TCP/IP protocols support
Programming control logic using standardized high-level languages (IEC 61131-3 compliant):

ST (Structured Text)
SFC (Sequential Function Chart)

Optimized x86 compiler; other CPU architectures support upon request;
OPC Classic Server (for Windows-based applications)
OPC UA Server (for cross-platform applications)
PLC-to-PLC data exchange for DCS applications
Target Platforms
Intel-based CPU support with x86 or x86-64 architecture
Microsoft® Windows® 7 operating system
Real-time Linuх Xenomai support (experimental)
Consider using our product?
Get a free trial version!