Discover the power of KPA EtherCAT Master 2 with QNX 7.1. Improve your industrial automation efficiency.
This latest update expands the list of operating systems that our product is compatible with.
With this enhancement, we have further strengthened the capabilities of our KPA EtherCAT Master 2, ensuring seamless integration and exceptional performance on the QNX 7.1 platform. Whether you are in industrial automation, robotics, or any other EtherCAT-enabled application, our KPA EtherCAT Master 2 is ready to empower your projects with enhanced flexibility and efficiency.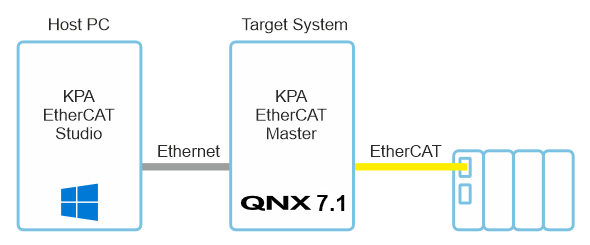 Stay tuned as we continue to innovate and bring you cutting-edge solutions for your industrial automation needs.

Product status: Product announcement