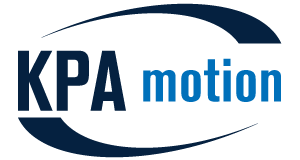 KPA Motion Control Library provides single- and multi- axes control functionality which is ready to be used in CNC Solutions in terms of PLCopen standard.
Highlights
Position, velocity and torque control with feed forward functionality
Single- and multi- axes movement with defined velocity, acceleration and jerk at each trajectory segment
Time-optimal trajectory generation on the fly within one control cycle
Support well known CiA402 drive profile and easy adaptation to any custom drive profile
Unlimited command sequence to blend
Wide OS support (QNX 6.5, QNX 6.6, INtime 6, Linux Posix, Xenomai, Windows) provided by easy extendable OSAL (Operation System Abstraction Layer)
Scalable to multi-core CPUs and optimized for low end CPUs
Low cycle time
Applications
Single-axis control for conveyor belts, drilling and pressing
Coordinated multi-axes control for bending, welding, drilling, milling, laser and drill positioning
koenig-pa GmbH Motion for EtherCAT

KPA Motion Library Flyer (302.9 KiB, 873 hits)

KPA Motion Development Kit (191.9 KiB, 850 hits)
Consider using our product?
Get a free trial version!