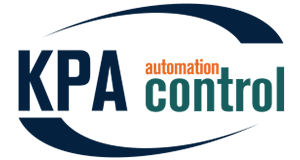 KPA Automation Control is run-time environment for PLC and Fieldbus Processors to execute PLC program and provide fieldbus configuration for Master device(-s). The program and configuration are created, configured and compiled in KPA Automation Studio using PLC and Fieldbus libraries respectively.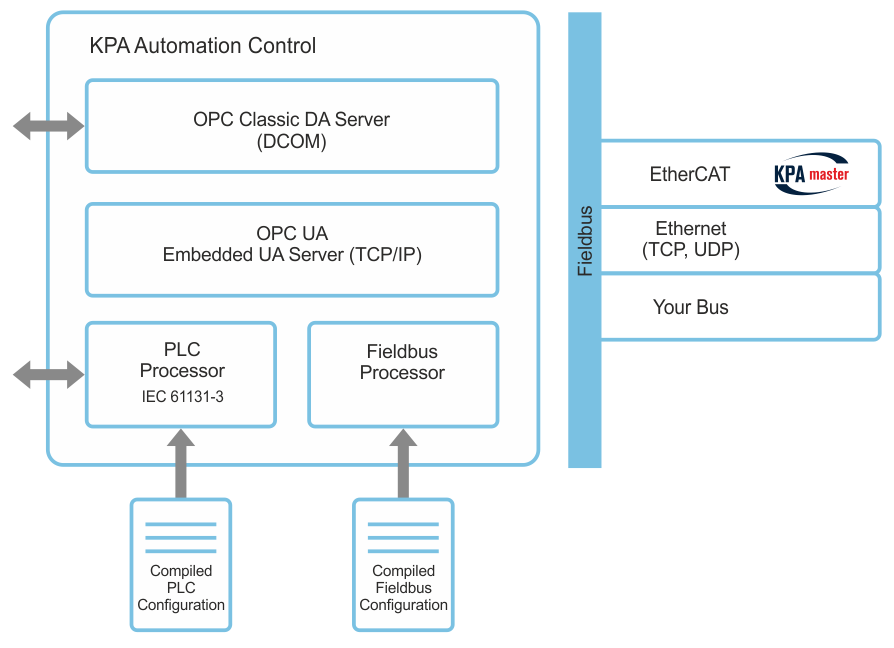 Key Features
Programming according to IEC 61131-3 standard and standard languages:

ST – Structured Text
SFC – Sequential Function Chart

LLVM based compiler (x86, x64)
Embedded OPC UA Server with PLCopen OPC UA Information Model (TCP/IP)
Classic OPC DA Server (DCOM-based)
Multiple PLCs function for Distributed Control System
Easy connection to 3rd party PLCs (Step 5/7, Allen-Bradley, etc.)
Target Platforms
Intel-based CPU support with x86 or x86-64 architecture
Microsoft® Windows® 7 operating system
Real-time Linuх Xenomai support is early development state
PLC Processor
PLC Processor performs download and execution of a program compiled in design environment. At program design stage PLC logic is created out of PLC library using IEC 61131-3 languages, retains are configured and links to Fieldbus configuration are established. Such approach makes the PLC part scalable exactly to the size required by the application.
Fieldbus Processor
Fieldbus Processor receives the configuration from development environment, uploads the configuration to relevant Master devices and ensures interaction between the network and PLC by providing an interface in the form of signals.
Fieldbus configuration is a compiled unified structure, where configurations of each separate fieldbuses and/or networks of different types are arranged in a single unit allowing integration into one common system.
Currently, the following bus and network protocols are supported:
EtherCAT
PROFIBUS (through EtherCAT gateway)
CAN (through EtherCAT gateway)
TCP/IP-based custom protocol
Consider using our product?
Get a free trial version!