New features in version 2.10.19600.00
New features in version 2.10.16300.00
Slave library improvement
From now on, when scanning slaves for which there are no ESI files in the slave library, instead of Vendor(x) are displayed their names.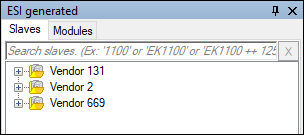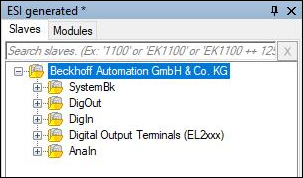 Connect button
In previous versions to connect to Master from the Master tab user should double-click the name of the host or after selecting the name press Enter. From now on to the previous two methods is added one more – the Connect button.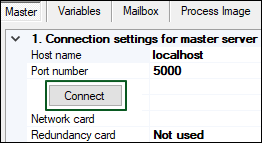 Specifying retry count for init command
To give a user an opportunity to specify the number of init command retries, a special field appears in the Adding init command dialog.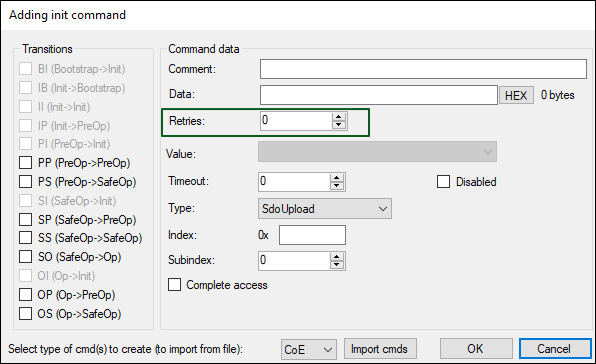 Slave Library search history improvement
To make work with Slave library more convenient, a possibility to search the Slave by its name or part of it was added. Also, a user can call up the history of searches by right-clicking in the search bar.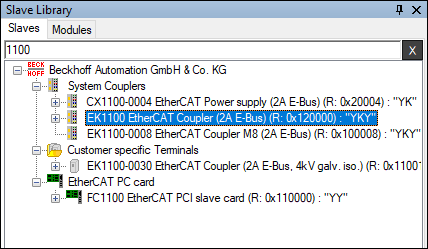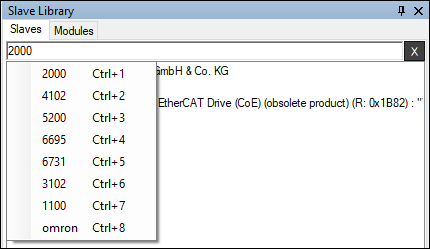 SCF overriding
From now on by customer request we can include the feature called SCF overriding (OEM licensing). The function is intended to customize feature set according to customer's needs. It allows to sub-license our product as a part of the customer's product and restrict suggested features. For example, customer can change product icon, name, and splash image.
Cyclic exchange range
The task cycle time is based on default task cycle time (Master cycle time in case of single task). Each task cycle time is checked (if it greater than minimum possible cycle time) and warn user about too small cycle time to transfer selected amount of process data.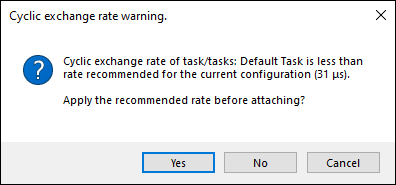 Variables functionality improvement
The functionality of virtual variables was upgraded and improved. A user can create virtual variables on the base of real slave or master variables, split them, and combine. Furthermore, user can create custom variables with user's properties.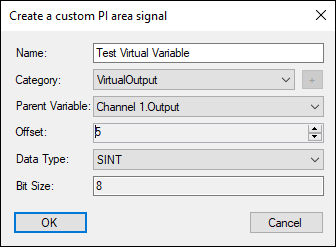 Hot connect improvement
Added a possibility to create not only hot-connected slaves or segments, but also hot-connected groups.